By Steve Weisman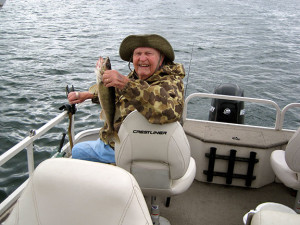 Easter week is such a powerful week bringing together all elements of human life: birth, life's struggles and death, culminating with the victory over death through the Resurrection. It has always been an inspirational week for our family.
This past week was even more impactful for our entire family as my wife's 91-year-old father, Dr. Alvin Scheffel passed away. It was so hard for the entire family as we watched him slowly slipping away before our eyes. Yet, it was also uplifting for us because we knew he was going to a far, far better place. His last word to us as we sat with him in the hospital was, "Home." Twice he repeated the word "home," and a few hours later he left us.
It was so hard to lose him, but it also became a celebration of how much this man had meant to us all! As a teacher/coach for nearly 35 years, I always believed (and still do) that we all need mentors to help show us the way. So, in this week's column you must bear with me as I talk about the huge impact Dr. Scheffel had on me.
Personally, I had two of the best mentors that I could have ever asked for, first my father and later my father-in-law. Both possessed great dignity and common sense along with a passion to help their children, grandchildren and great grandchildren on their journey to and through adulthood.
From the moment we met, Alvin and I hit it off. As I "hung" around the Scheffel house more and more, I found that Alvin was an outdoorsman through and through, and after I had passed the test of "take good care of my daughter," we became hunting and fishing partners for the next 46 years.
Not only that, we became confidants with each other in so many different ways. I remember the time my wife and I had a high-pressure salesman trying to get us to purchase a time-share. Of course, it was one of those "have to do it now deals!" We said we wanted to run the idea past my father-in-law first. The salesman indignantly said, "You're going to tell me that you have to rely on him and can't make a decision yourself!" Needless to say, no one was going to get by with that kind of statement, and we both walked out!
As a family physician for 45 years in Redfield, SD, he was the senior doctor, greatly respected by both those in the medical field and his patients. Even after he retired, he would come back to cover at the office from time to time, and when his former patients heard he was at the office, they scheduled their appointments just to have a chance to have him take care of them one more time.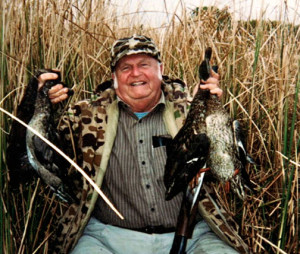 So many memories over 46 years. As a mentor, he showed a greenhorn how to place decoys in a duck slough, how far 40 yards was and when to shoot at the incoming flock. A master duck caller, he taught me duck language and how to bring a flock of ducks to the decoys. He also taught me how to row a duck boat.
The first time was after he had hurt his shoulder the summer before in a motorbike accident. The only way we were going to hunt was if I rowed. It was all well and fine on the way across the slough to the pocket we were going to hunt, because I was rowing with the wind. However, the way back was sheer torture for both of us.
During our hunt, the temperatures had plummeted into the upper 20s, and I had to row into a 20-30 mph northwest wind to get back to the other side. Now the wind became my enemy as I rowed into the waves. If I rowed too deeply, the oars would get caught in the undergrowth and the wind would catch us and blow us off course. If the oars went too shallow, water would fly into the air and cover my father-in-law, freezing into tiny icicles almost immediately.
By the time we arrived at the edge of the slough, he was totally drenched in water and covered by ice! I'm sure he would like to have strangled me, but he kept his composure and tried to coach me through my "trial and error" rowing!
So many good memories. As my children grew, he became their mentor, too. My daughter, Stephanie was definitely the apple of his eye. As a little girl, she would sit beside him in the car on his black medical bag and hold on to his arm! My son, Curt was the little tag along that eventually became his hunting partner.
Then along came a son-in-law and then a great grandson and two great granddaughters. The great grandson became the fourth generation of hunters and the great granddaughters, like their mother before them, became the apple of his eye!
As he aged, he passed the torch, so to speak, and began to rely on me…and then the boys to lead the way. He could still shoot the lights out and catch fish, but he needed our help to organize things and get him out to the spots. Oh, but he was there and enjoyed every minute of the hunting and fishing trips.
As he approached 90 years of age, he physically couldn't do it anymore. Yet, he always wanted our reports of how the trip had gone. As we recounted our trip, his eyes would twinkle with the memory of what he had once been able to do.
Just last Saturday, my grandson and I were fishing for bluegills at the docks at the Triboji boat ramp area. As we sat there, fishing on a dock that my father-in-law used to like to fish, I told Hunter that great grandpa loved fishing here in the spring. I said, "I know he is watching us!"
We were quiet for a few minutes and then Hunter looked at me and said, "Grandpa, I think I like fishing here more than any other spot!"
I smiled and thought to myself, "It's come full circle!" Thanks for allowing me to reflect on a very important person and mentor in my life!