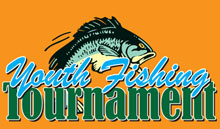 The annual NWIO Youth Fishing Derby is set for Saturday June 3rd at Little Sioux Park in Correctionville. The derby will run from 8:00 a.m. to noon. Admission is free to all youth. This is Iowa's free fishing weekend so no fishing license is required.
Prizes will be awarded to 1st, 2nd, and 3rd place winners. A prize drawing will conclude the event. A limited supply of nightcrawlers will be supplied compliments of West Fork Firearms Training in Kingsley.
THANK YOU to the following sponsors:
Donations needed:
If you wish to help out the day of the event or offer a prize donation or cash please contact Drew at 712-898-8987 or drew@nwiowaoutdoors.com. All contributors will be recognized on the event banner, ad material, posters, and this website.
Our 8′ Tournament Banner
[amazon_auto_links id="13151″]