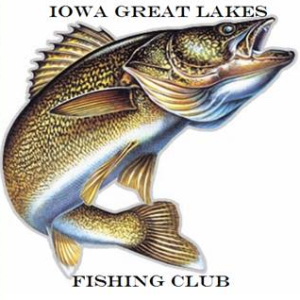 Editor's note: The following is a letter to all Iowa legislators from the Iowa Great Lakes Fishing Club (IGLFC). IGLFC is an organization that is active in protecting our natural resources. The IGLFC board of directors sent this letter to all of Iowa's legislators asking to support raising fishing and hunting license fees and supporting the funding of the Natural Resources and Outdoor Recreation Trust Fund, which Iowans voted to create in 2010. 
Legislators,
The board members of the Iowa Great Lakes Fishing Club (250 plus members) urge you to again consider raising license fees for hunting and fishing. When comparing other upper Midwest states' license fees for both resident and non-resident, Iowa's are near the bottom in price in all categories. There has been no license fee increase since 2002. Money flow into the constitutionally protected Fish and Wildlife Trust Fund is inadequate to sustain the programs and personnel needed to keep our DNR viable. Chuck Gipp, Iowa DNR director, has indicated that cuts will have to be made that will adversely affect Iowa outdoors enthusiasts. DNR personnel have been under a gag order from the governor that prevents them from speaking out, so that leaves outdoor groups like ours to try to bring the message to you.
An increase in license fees is not a tax increase—it's not something that will affect every Iowan. Those of us who are passionate about the outdoors would be asked to add a few extra dollars a year to our license fees and would gladly do it, if it meant that DNR programs could continue. Iowa issued almost 500,000 licenses of all kinds last year, so even a few dollars increase on those licenses would generate much needed revenue.
We would also ask that you would finally pass legislation to increase our sales tax by 3/8 of one cent in order to fund the Natural Resources and Outdoor Recreation Trust Fund. In 2010, 63 percent of Iowans voted to create this fund and here we are, nearly seven years later, and no money has been added to this fund. It appears that the voters' wishes have been ignored. Governor Branstad has talked about taking money from education and using it to fund water quality programs. Leave education money alone!
Education should be forefront on every Iowans mind. If legislation for a tax increase is passed, an estimated $180 million dollars will be generated, and if the guidelines for apportioning the additional money are followed, there will be funds for water quality, conservation practices, DNR programs, etc.
Please consider these two options for funding, not only for DNR programs, but also for water quality and conservation programs that will benefit all Iowans. We've heard the argument that it's not the right "time" for a license increase or a tax increase—when is the right "time"? How about now?
Respectfully,
IGLFC Board of Directors