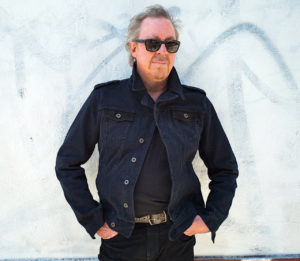 Week's activities culminate with Okoboji Blue Water Festival
By Steve Weisman
The Iowa Great Lakes is a wonderful area to live, work and play! We are blessed with an abundance of lakes. Big Spirit, East Okoboji, Upper Gar, Minnewashta, Lower Gar, West Okoboji and Center Lake. Added up the area has nearly 12,000 acres of water.
At the same time, these 12,000 acres of water are all part of a 90,631-acre watershed. Sooner or later, one way or another, this watershed impacts all of the Iowa Great Lakes. The good news is there is so much we each can do to ensure that the runoff that goes into these lakes is as clean as possible.
August 10-13: a time to learn and a time to celebrate
These four days are designed for us to learn more about what is being done, how each of us can do our part and finally culminating with Saturday night's celebratory concert by the legendary Boz Scaggs in Preservation Plaza at the Arnolds Park Amusement Park. Here is a look at what's on the agenda for each day:
August 10: Field Day in Lake Park from 5 p.m. to 7:30 p.m.
Anyone interested in conservation in and agricultural landscape, and those who own or operate a farm in northwest Iowa or southwest Minnesota are encouraged to attend.
The Dickinson Soil and Water Conservation District, in partnership with Iowa Learning Farms and the Clean Water Alliance, is sponsoring a soil health field day. This event is focused on raising awareness for the value of managing your farm to improve soil health. Speakers include professionals advocating for soil health and local farmers who can testify to what improved soil health has meant to their farming business.
August 11-12: Prairie Lakes Conference from 9 a.m. to 5 p.m. and 3:30 a.m. to 4 p.m.
@Arrowood Resort & Conference Center in Okoboji.
Conservation professionals and the general public are invited.
The $100 registration cost for the conference includes the two-day conference, meals and an evening social on Aug. 11. Registration is open at www.plciowa.com.
Everything in the world is connected, and a vibrant example of that is where prairie and lakes meet. A mutual admiration society, these two ecosystems affect each other and depend on each other in the Iowa Great Lakes area.
Keynote speaker David Thoreson, who combines stunning visuals and storytelling about the interconnectivity amongst people, land and water, both at the local and global levels, will kick off the conference on Thursday morning.
Each day will include a series of concurrent sessions and breakout sessions.
August 13: The annual "We Pedal Clean Water" conservation bike ride will be held
from 8 a.m. –noon. and is sponsored by the Soil and Water Conservation
District and The Dickinson County Conservation Board. The ride this year
will be around Big Spirit Lake.
Riders will meet at Orleans Beach (next to spillway) and then bike around Big Spirit stopping at five different locations to learn about clean water projects. A snack and restroom break will take place at Mini-Wakan State Park.
August 13: Okoboji Blue Water Festival at Preservation Plaza at Arnolds Park
Amusement Park from 1 p.m. to 10 p.m.  FREE OF CHARGE!!
30 clean water exhibitors throughout the green space
Fun-filled, clean water-themed activities for kids
Water quality and natural resource speakers (panel) under the big tent
Three fishing seminars from 1-4 p.m. presented by John Grosvenor, M. Doug Burns and Johnny Campbell
Opening music by The Claudettes (7:30 p.m.)
Headliner – Boz Scaggs (9 p.m.)
What an opportunity
All of these activities offer something for everybody! They are chances to learn more about what is being done and to help all of us gain a connection on how important our efforts are for clean water.
Saturday's activities will really be the culmination of a great week. With 30 exhibitors scattered around the green space, it will be like a county fair, so to speak. People will get a chance to see and talk with experts and most importantly, learn how we can have a positive impact on all that enters our watershed and eventually our lakes.
Plus, thanks to an incredible list of doors, everything is free, right down to the headliner, Boz Scaggs! This is an opportunity for really valuable family time and a way to help our youngsters see what stewardship is all about!
Taking the words from Greg Drees, who has worked extremely hard to put this together, "Preservation Plaza will be a hub of activity in the afternoon, all culminating with the great Boz Scaggs on stage that night!"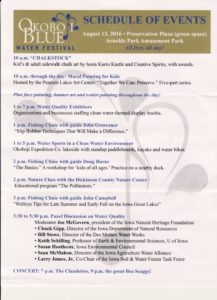 ---
[wwcAmzAffProducts asin="B00XIW10RO,B017NI1II4,B019154ABY,B010SDC0YC,B010SDBYVC,B00TX536KO,B016QVXTNQ,B00XK5NNN8″][/wwcAmzAffProducts]