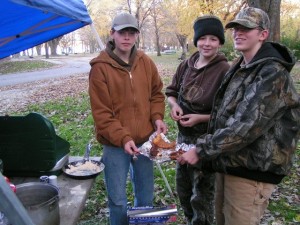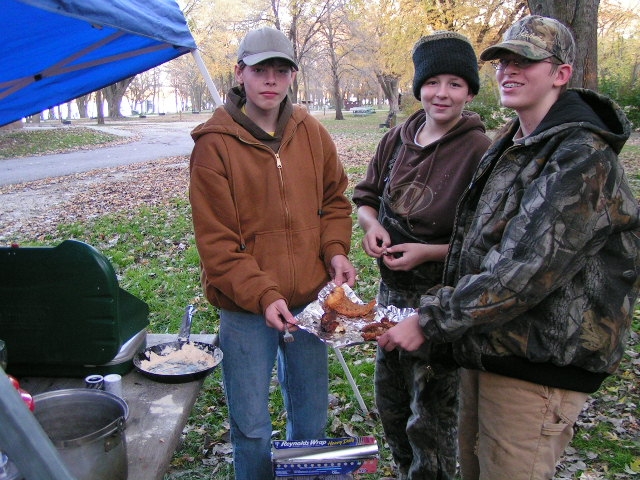 By John Hackett:
More Iowans are enjoying the "outdoor experience" through recreational camping than ever before.  During 2011 more than 900,000 campers stayed at Iowa campgrounds.  Iowa has over 470 campgrounds that are operated by the Corps of Engineers, Department of Natural Resources, county conservation offices, cities or private individuals.
A survey of Iowa state parks in 2000 showed the average camper spent $13 for each day camping.  This makes camping a $20 million a year industry in Iowa.  What makes this number more amazing is that most of the money is being spent from Memorial to Labor Day weekends.  This is the traditional camping season.  This number does not include the sales of camping gear or recreational vehicles (RV's).
Camping is a huge business nationwide also.  Many companies are devoted to manufacturing camping equipment only.  The frontrunner by far is the Coleman Company.  Hardly anyone goes camping without a piece of Coleman equipment with them, whether it is a tent, stove, lantern, sleeping bag, chair or ice chest.
While traditional tent camping is still the most common, the use of RV's is gaining in popularity.  According to a survey by the Recreational Dealer Industry Association, one in twelve households now owns an RV of some type.  This is the highest percentage of RV owners on record.  Nationwide sales of RV's topped $14 billion last year alone.
A new trend in Iowa campgrounds is the addition of camping cabins. The cabins allow people who are not suited for the rigors of traditional tent camping or do not own a RV to enjoy the camping experience.  Most of the cabins come equipped with beds, a
cooking stove and running water.  "Luxuries" provided in cabins varies greatly from campground to campground though.
Finding out information about various campgrounds in Iowa is now easier than ever.  The website http://www.traveliowa.com/ is maintained by the State of Iowa.  Travel Iowa has a good interactive campground locator listed under the "places to stay" tab.  The locator will give you both tent and RV campgrounds.  The hundreds of small county parks maintained across Iowa can be some of the best camping opportunities.